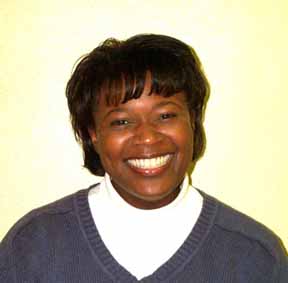 From: Gulfport, MS
B.S. 1992 Dillard University, New Orleans, LA
Ph.D. USM 1998
Research Advisor: Dr. John Pojman
Research Topic: Frontal Polymerization in Various Solid Monomers
Current Position: Assistant Professor of Chemistry at Mississippi
University for Women
Professional activities: Member of the American Chemical
Society and Mississippi Academy of Sciences, faculty advisor to MUW chapter of IMAGE (Increasing Minority Access to Graduate Education)

My years at USM were well spent. I had good classroom, laboratory, and teaching experiences. I enjoyed teaching so much that I went into academia and have not regretted it. I look back on those days with fondness for the program, the faculty, and the university, and I would (and do) encourage students to consider USM when searching for a place to expand their chemistry knowledge.